✓ How to Make Money By Creating Infoproducts [Well-Paid Knowledge]
✓ How to make money by creating infoproducts [Well-paid knowledge]
That's where infoproducts come in, which as the word says is information turned into products because they are knowledge and experiences that are digitally packaged so that they can be used by other people in this way you can sell information that relates to something you are passionate about. about or that you just have a very good skill.
This digital resource allows us to collect and transmit our knowledge in different formats such as: Ebooks, videos, courses, podcast, software and many more. Since ancient times human beings have been interested in obtaining knowledge of all kinds was always a good choice when it comes to searching for books today lifestyle has forced us to modify both the way we learn and how to teach and what better than well paid.
The best thing about infoproducts is that any professional or can not introduce in some digital format all their knowledge and transmit them to millions of people, the best of all you do not need to have experience as long as what you contribute has value for someone else. .
Another point in favor is that being digital products once created, they can be sold unlimitedly over and over again.
If you're an information product creator, one of the recommendations is to record your resources, it can be on a platform called safecreative so you can protect your copyright information.
Currently, infoproducts can be marketed by different websites where you can make a profit, how with good paid exposure of your product 24 hours a day, I will then provide you with a list of platforms where you can promote or sell your infoproduct.
🚀

DIRECT KINDLE PUBLISHING
It is Amazon's eBook publishing unit released along with Amazon's first Kindle device and is a tool that authors can use to publish their work online. Publishing through Kindle Direct Publishing makes an eBook available on Amazon to Kindle readers. Direct kindle publishing includes a variety of useful features, including free file conversion, sales tracking, and tools to help you format special types of books, such as textbooks and children's books.
pros:
You have access to high royalty numbers
You can offer your book for free for five days.
You have more access to global markets and sales opportunities.
Get your royalty payments faster than traditional publications.
contras:
You must provide 100% exclusivity.
You will not receive any exposures outside of Amazon.
You're in charge of all your marketing.
💥

Clickbank
ClickBank was founded in 1998 and is privately owned. The company has more than six million customers worldwide, which made it the 87th largest Internet retailer in North America.
pros;
High commissions
Multi-language
Convenient payment program
Ability to set thresholds
contras;
Product sellers and affiliates cannot communicate directly.
The Clickbank market contains a large number of products that sellers may find difficult to make their products stand out from the rest. It can also mean that affiliates have so many options to choose from that they spend hours searching for products and trying to decide which one(s) to promote.
Clickbank sellers and affiliates are subject to Clickbank fees.
🔥

Hotmart
Hotmart is a platform specialized in the sale of online courses, so if you sell courses, this platform will be your best ally. You will receive commissions for both your products and the products you recommend.
PROS;
Promotes
Sell your products and products
Your system automatically integrates cookies and leads for affiliations
Very easy to use
You can sell third-party products by earning a commission
Support 24/7
Usability and extraordinary functions.
CONTRAS;
They decide whether or not to pass their course
They ask you for exclusivity, you won't be able to sell your digital product anywhere else.
🙂

Udemy
Udemy is the online learning platform for professionals and students. It has more than 30 million students and 50,000 instructors who teach courses in more than 60 languages and you can find many paid online courses and some free courses related to any profession.
pros;
Uhay a variety of options for courses of the same subject
quality courses at a good price
you can request a refund (subject to conditions)
contras;
Some courses may not have professional approval and may take them just to
gain knowledge.
The course cannot be saved for use in offline training.
🥇

5 digital formats with which you can make your infoproduct
1 - E-book
e-book is a book published in electronic format that allows instant access to a book by being able to download it over the Internet is one of the best ways to start due to its simplicity. There are many eBooks of all topics, both free and paid.
2 - videos
One of the best ways to sell your infoproduct is the video format, as many people prefer to watch videos to learn, so doing video courses can be a good idea.
On the other hand, making videos on easily accessible platforms like YouTube and Facebook can help you raise your sales as these social networks allow you to expose more people, of course talking about topics related to the theme of the book in your videos will make you have a target audience.
3 - courses
You can create online courses that have different themes depending on your niche market: sports, education, recipes, fitness, business and professional development.
Currently there are many digital platforms where you can sell your courses and different payment methods are also offered to access courses of all kinds. Sometimes they make it available to everyone for free as part of their marketing strategy.
4 - Podcast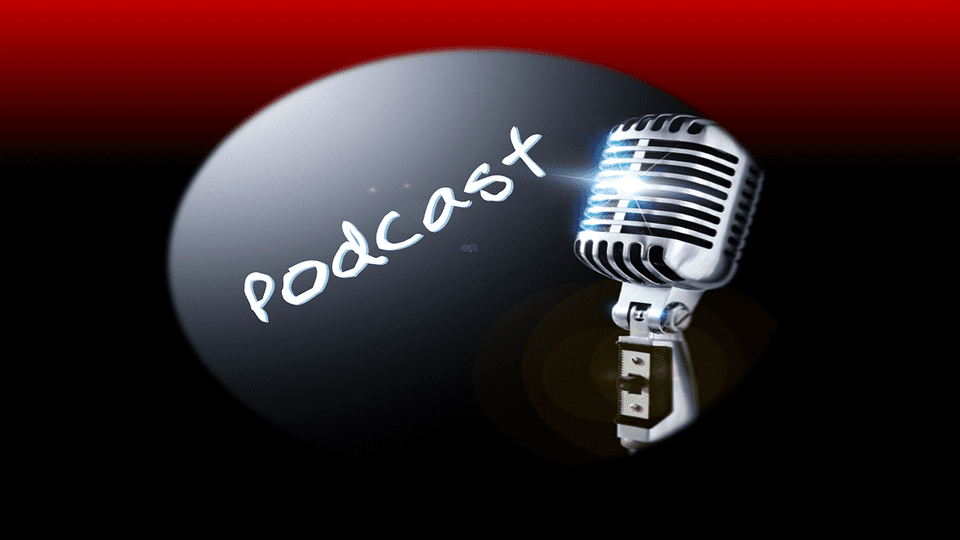 Podcasts are original audio programs that can be downloaded from the network in digital format, consisting of audio episodes on a variety of topics. Millions of people around the world can enjoy them anytime, anywhere and it's an excellent infoproduct option.
5 - Software
You can create WordPress Templates, develop apps or plugins, launch web development services... Blow your imagination because there are thousands of options to explore here.