Differences between computer processors and servers.
The CPU or Central Processing Unit, basically is responsible for executing logical algorithms with mathematical operations so that the information can be processed. When we talk about processors for traditional mobile computers and servers, the approaches are different. Since they are different processing loads talking about IOPS (Inputs and outputs per second). When we speak at the business level we refer to the line of servers, within their classifications there are: Tower servers, rack, dense, critical missions. Each one has different objectives and within them they incorpórate Intel Xeon or AMD Epyc processors .
What are the differences between PC processors and Servers?
When we talk about computing power, the differences are too many, since computers are designed for everyday use, and servers are designed for higher workloads. However, there are multiple differences, let's see the following comparative table:
As can be seen in general terms, there are differences that focus the different workloads for the processors of the commercial line and the business line . This happens because server processors are more powerful and have a lot of performance for processing large amounts of data. We are talking about that they are designed to support and process Terabytes of information and work together with other processors. Server processors are also faster and have unique technologies that the commercial line does not, allowing you to take advantage of all your technology and get the most out of it. These, in addition, require more performance.
On the other hand, for computer they are only designed for; games, running programs, office work. This does not mean that they are not efficient, but rather that these processors are not manufactured to be used very densely or that they have workloads as critical as: (data analysis, artificial intelligence, databases, computer network administration ). Price – Business processors are much cheaper and more accessible to users compared to the business line.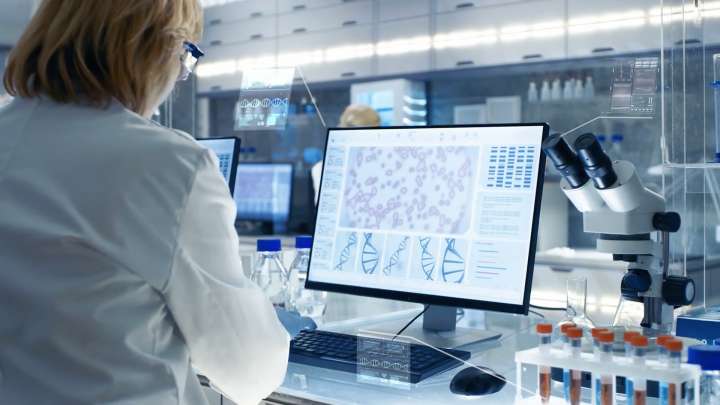 Can I use a server processor on my pc?
No, it cannot be used, since it has a different socket, the size is different, the energy they consume is different and the motherboard will not recognize the firmware.
What processors are used in the servers?
Intel Xeon: Bronze, Silver, Gold and Platinum

Amd: EPIYC
What processors are used in PCs?
Intel: core, Pentium, inside, dual Core
Amd: Ryzen
About Intel Xeon Scalable Processors
These intel processors are 3rd generation scalable i.e. they support 2, 4 and 8 sockets , this is a balanced architecture that offers advanced security capabilities and built-in AI acceleration that allow you to put the workloads that have a better performance for work in data centers and in the cloud. These are optimized for many types of workloads and performance levels, all with the open and consistent architecture. Some of the uses that can be given to them:

Cloud Computing

Artificial intelligence

high performance computing

advanced analytics
About AMD EPYC Processors
AMD EPYC 7003 Series Processors deliver industry-leading performance across a broad spectrum of workload types. Whether you're working on-premises or in the cloud, EPYC enables you to get results faster to increase the productivity of your business. In addition, they are more focused on working with compatible graphics cards, these processors have up to 64 cores. Some of the uses that can be given to them:
Cloud Computing

Databases

Analysis of data

Design and simulation

Hyperconverged infrastructure

Networks and communication

high performance computing
In conclusion, commercial processors are those that we can easily acquire and can be found in personal computing equipment such as desktop PCs and laptops, and server processors are used to process large amounts of information in the cloud, security, data analysis, etc. data etc
You can also read: Facts you should know about processors (Opens in a new browser tab)